In the digital age, entertainment options have expanded far beyond traditional cable and satellite TV. Internet Protocol Television (IPTV) has gained popularity as a versatile and convenient way to access a wide range of TV channels and content. If you own an Xbox One and want to harness its power to enjoy IPTV through the Kodi media player, you're in the right place. This guide will walk you through the steps to set up IPTV on your Xbox One via Kodi, ensuring you can seamlessly stream your favorite shows and channels.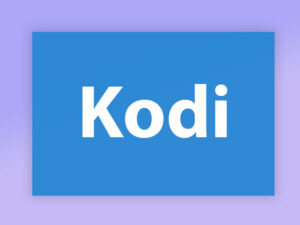 Introduction to IPTV and Kodi
IPTV is a technology that allows you to stream TV channels and on-demand content over the internet, making it an excellent choice for cord-cutters. Kodi, on the other hand, is a popular open-source media player that can be installed on various devices, including the Xbox One.
Prerequisites
Before you dive into setting up IPTV on your Xbox One via Kodi, make sure you have the following:
An Xbox One console.
An active internet connection.
A USB flash drive (for Kodi installation).
An IPTV subscription or a list of IPTV channels.
Basic knowledge of your IPTV service provider's settings.
How to setup IPTV on Xbox One
Step 1: Turn your Xbox One on and ensure it's connected to the internet and that you're logged in to your Xbox Live account. Go to the "Xbox Live store" and search for "Kodi". If you don't see it there, the app may have been momentarily removed from the Xbox Live store. Now install the app by clicking on "Get".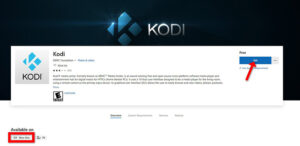 Step 2: When Kodi first loads up, it will appear quite blank. It doesn't contain any add-ons or doesn't display the videos you have on your hard drive. What we require are some add-ons.
Click on "Add-ons".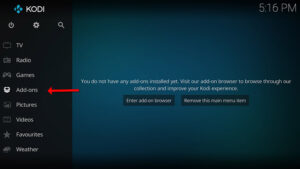 Step 3: Now click on "Download" then select "PVR clients".
Note: We are going to download and install the PVR add-on here, after installing, there is no need to go to the "Download".
You can find the installed add-ons "My add-ons"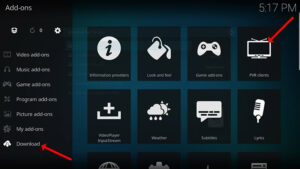 Step 4: Select "PVR IPTV Simple Client".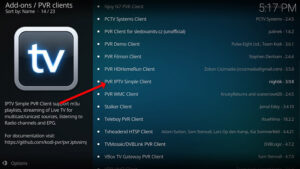 Step 5: Now click on "Install".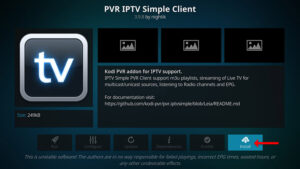 Step 6: After installing "PVR IPTV Simple Client" head back to "My add-ons" then "PVR Clients" and run the add-on.
Now click on "Configure"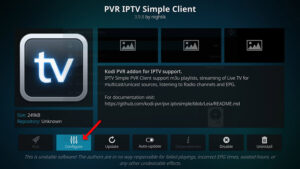 Step 7:  Now select "M3U Play List URL".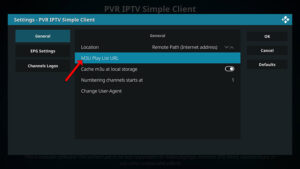 Step 8: Enter the M3U URL provided by your IPTV distributor and click "OK".
Note: The progressive IPTV providers give you a dashboard in which you can generate your M3U url in the dashboard.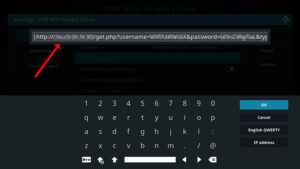 How to add EPG
Step 9: Now go to "EPG Settings" and click on "XMLTV URL" for EPG. What is EPG?
You can get the EPG url from your IPTV provider.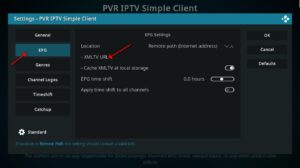 Step 10: Now paste your EPG URL and click "OK".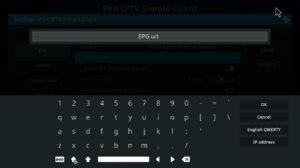 Step 11: Click on "Enable".
Note: After you enable the add-on you will see "Disable", this means the add-on is enabled so do NOT click on "Disable" again.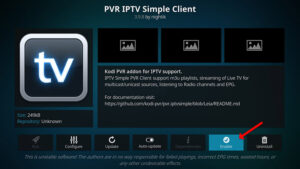 Step 12: Head back to "TV" and click on "Channels".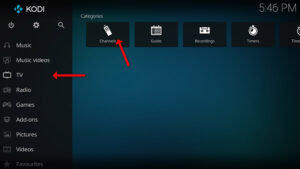 Step 13: Wait until you see the notification about updating channels and the installation process is over.
Well done, you have IPTV channels now.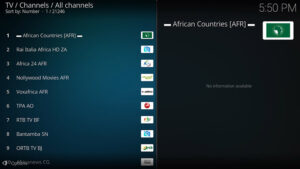 Frequently Asked Questions (FAQs)
Q1: Can I watch live sports using IPTV on Xbox One via Kodi?
Yes, many IPTV services offer live sports channels, allowing you to watch your favorite games.
Q2: Do I need a VPN for IPTV on Xbox One?
Using a VPN with IPTV can enhance privacy and security, but it's not always necessary.
Q3: Can I record IPTV shows on Xbox One?
Kodi offers recording capabilities with certain add-ons, so you may be able to record IPTV shows.
Q4: What is the recommended internet speed for smooth IPTV streaming?
A stable internet connection with a minimum speed of 10 Mbps is recommended for reliable IPTV streaming.
Q5: Is IPTV legal?
The legality of IPTV varies by region and the content you access. Always check your local laws and use authorized services.
Conclusion
Congratulations! You've successfully set up IPTV on your Xbox One via Kodi. Enjoy a world of entertainment at your fingertips. If you encounter any issues or have further questions, refer to our FAQs or seek assistance from your IPTV service provider.
---
Great Premium IPTV Subscription
Great IPTV is the best IPTV provider with more than 10,000 channels and more than 40,000 VOD on a private server using a +10Gbps Network, Great IPTV at Great Premium IPTV is looking forward to Helping All IPTV Users to enjoy their IPTV Subscription, Great IPTV the best Premium IPTV Subscription Which you can BUY Great IPTV Subscription From Here.