In this tutorial, we will explain you step by step how to setup on MYTV Online on Formuler Z7+.
1> Open MYTV Online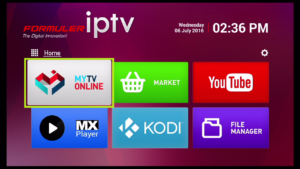 2> Edit Service >> Click Edit
Important: Be sure you register with your right MAC Address.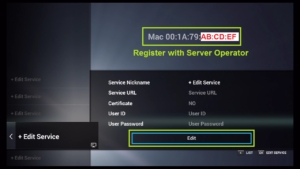 3> Enter Service Nickname (Example: Name or Anything)
4> Enter our Mag URL:
5> Click OK
6> Connecting to our Server MAG in progress.
7> Successful Connection! You receive all channels associated with your account.
8> Now Everything is ready and you can start watching Live TV.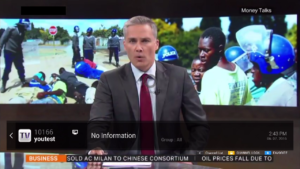 Great Premium IPTV Subscription
Great IPTV is Premium IPTV provider with more than 12,000 channels and more than 9,700 VOD a private server using +10Gbps Network, we at Great IPTV are looking forward to Help All IPTV Users to enjoy their IPTV Subscription, we have Premium IPTV Subscription Which you can BUY Great IPTV Premium Subscription From Here