The best IPTV boxes are the Formuler Z11 Pro Max, Amazon Fire TV Stick 4K Max, NVIDIA Shield, and a few others found on this list.
This includes the most popular Streaming Devices that allow users to stream live TV directly to their television.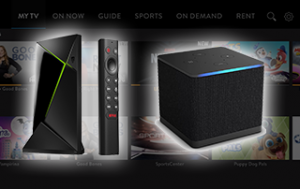 IPTV boxes allow users to install and side-load applications that will provide endless options for Live TV.
Some of the most important variety of IPTV boxes factors to consider include price point, internal storage, IPTV integration, and overall device power.
Price is arguably the most important aspect when it comes to choosing an IPTV box.
If you are only going to be using Streaming Apps for movies and TV Shows you likely won't need an expensive option.
However, if you plan on recording, installing multiple apps, and prefer buffer-free streaming, you may want to consider a premium device.
What is an IPTV Box?
Internet Protocol Television (IPTV) is any broadcast system that uses an internet connection to deliver live television broadcasts.
Cord-cutters who chose to use IPTV instead of traditional cable packages are saving hundreds if not thousands of dollars on an annual basis.
For more information on IPTV including the best services, apps, and everything you need to know about live TV, see our popular resource guide below.
Are IPTV Boxes Legal?
You can legally access broadcast TV channels over the internet. However, there have been instances in the past where people will promote "preloaded" boxes which are oftentimes illegal.
GREATIPTV will NEVER recommend purchasing a "preloaded" or "jailbroken" box.
When purchasing an IPTV box, you should always purchase a new device from a reputable supplier such as Amazon, NVIDIA, MECOOL, Google, and others in this guide.
The IPTV boxes below are ranked by the experts at GreatIPTV based on the following criteria:
Price
Device specs
Compatibility with IPTV services/apps
Storage (internal & expandable external)
Overall device power & speeds
VPN Friendly
Best IPTV Boxes
1.Formuler Z11 Pro Max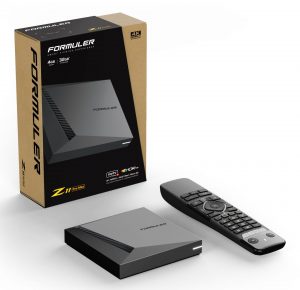 The Formuler Z11 Pro Max is the Best IPTV Box available today for numerous reasons.
This Android TV box has tons of power and features and you can find our setup guide in the video below.
If you are looking for a powerful IPTV box that can stream content in ultra-high definition and 4K resolution, the Formuler Z11 makes a fabulous choice.
Setup and navigation are extremely fast which makes accessing and using IPTV Services and more a breeze.
Best of all, the Formuler Z11 comes with a built-in IPTV App that lets you integrate your preferred service.
The provided remote is also made for use with an IPTV Service via the MYTVOnline3 app including favorites button, guide, and more.
Unlike other Android devices that use Stock Android, this device comes with Android 11 Operating System.
With 32 GB of internal storage, users can record content and install all the best apps and APKs without worrying about running out of room.
One thing to note is the Formuler Z11 does not support Netflix in HD so users of this service may want to find an alternative option.
Formuler Z11 Notable Features:
MyTVOnline 3 IPTV App
Recording options with remote storage
Smooth user interface and launcher
Extremely fast navigation
Supports 4K resolution and ultra HD content
32GB storage
Compatible with VPN
Currently, the Formuler Z11 is available for $199.99.
2. NVIDIA SHIELD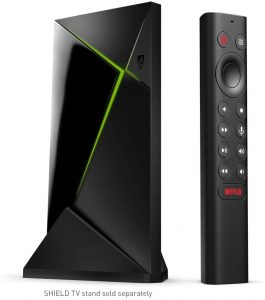 A close second in the race for Best IPTV Box is the NVIDIA SHIELD.
NVIDIA provides two different streaming devices that vary in price, storage, and more.
The NVIDIA SHIELD TV and NVIDIA SHIELD TV Pro are both high-powered streaming devices that provide the ability to side-load apps not available in the Google Play Store.
4K video capabilities are provided in both versions of the NVIDIA SHIELD with Dolby HDR & HDR10 Vision.
The main element of these devices that make them so powerful is the built-in NVIDIA Tegra X1+ processor.
However, both devices cost a hefty price tag that is much steeper than the average streaming device.
NVIDIA Shield Notable Features:
8 GB or 16 GB Storage Capacity
micro-SD card slot for Stick Version
Dual USB Ports for Pro Version
Ethernet Port
Google Voice Control
Compatible with VPN
Currently, the NVIDIA SHIELD TV Stick is available for $149.99 and the NVIDIA SHIELD TV Pro is available for $199.99.
We suggest spending the additional $50 and going for the Pro model if you can due to the additional benefits.
3. Amazon Fire TV Stick 4K Max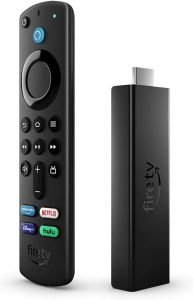 The most popular streaming box among cord-cutters and streamers is the Amazon Firestick.
Due to its low price point, sideloading capabilities, portability, and more, it has made its way into millions of households worldwide.
This device works fabulously for IPTV Providers with simple navigation, VPN compatibility, and much more.
The main reason this device has gained so much popularity is due to its side-loading abilities that allow users to install 3rd party apps outside the Amazon App Store.
This is often referred to as "jailbreaking" the device for free Movies, TV Shows, Live TV, Games, and more.
How To Jailbreak a Firestick
The Amazon Fire TV Stick 4K Max is the most popular model of the Firestick, but there are other budget-friendly versions available as well.
All Firestick devices work fabulously for streaming IPTV, however, we suggest purchasing the Firestick 4K Max
Fire TV Stick 4K Max Notable Features:
4K Streaming Capabilities
Dolby Vision & Surround Sound
Amazon Alexa Voice Remote
8 GB Storage Capacity
Compatible with VPN
Currently, the Amazon Fire TV Stick 4K Max is available for $54.99.
4. MECOOL Boxes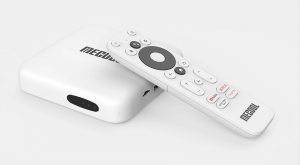 MECOOL is a well-known manufacturer of Android TV Boxes that produces powerful, IPTV boxes running the true Android TV 10 OS.
The MECOOL KM2 is their best box on the market, but they also offer several other variations of MECOOL Boxes.
MECOOL KM6 Deluxe
MECOOL KM9
With large internal storage, MECOOL Boxes make a fabulous choice for Recording IPTV and saving files.
MECOOL KM2 Notable Features:
Netflix 4K certified
Android TV 10
Expandable internal storage
Customizable home screen
Side-loading abilities
Good support of audio codecs
Fast wireless speeds
Plays 4K video flawlessly
Compatible with VPN
Currently, the MECOOL KM2 Box is available for $78.99.
5. Fire TV Cube (3rd Generation)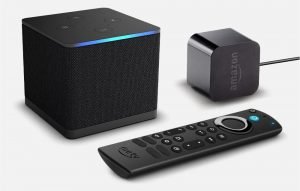 While the Firestick is the most popular device for Amazon, it is not the only choice available.
The 3rd Generation Fire TV Cube is another option for an IPTV box that offers the same capabilities with some added features.
The major advantage the Cube has over the Fire TV Stick is its internal storage and hands-free capabilities with built-in Amazon Echo.
If you are a fan of smart speakers and voice technology, this device is for you. The Fire TV Cube easily lets you turn on and off the tv, open apps, and even play content, all without touching a single button.
However, the price of the Fire TV Cube 3 is more than double that of its brother device – the Fire TV Stick 4K Max.
Fire TV Cube Notable Features:
Added Amazon Alexa Voice Remote
4k Streaming Capabilities
Built-in speaker
Far-Field Voice Support
16 GB Storage Capacity
Compatible with VPN
Currently, the Amazon Fire TV Cube 2nd Gen is available for $139.99.
6. Chromecast With Google TV
The all-new Chromecast with Google TV launched in the Fall of 2020 and is quickly becoming a go-to streaming device.
With an added remote and Google Play Store, use of the Chromecast will no longer require a mobile device or tablet.
In addition, the Chromecast with Google TV runs Android TV OS which means we can side-load our favorite apps for Movies, TV Shows, and more.
While the internal storage is minimal, users can also attach a USB C Hub for added storage capabilities.
With an updated interface and a reasonable price tag, many are opting for the new Chromecast with Google TV as their streaming device choice.
Notable Features
4GB Internal Storage
Included Remote
3 Color choice variations
USB C Hub Compatibility for added storage
Works well with Google Assistant and Google Home products
Compatible with VPN
Currently, the Chromecast With Google TV is available for $49.99.
Protect Yourself on IPTV Boxes
After finding an IPTV box that is right for you, you will likely want to purchase a VPN as well.
Using a VPN in conjunction with streaming live TV will protect your privacy and ensure App Developers, Internet Service Providers, and more cannot log your internet activity.
The Best VPN for IPTV will help you stay anonymous online to protect your privacy from 3rd party app developers and more.
---
Great Premium IPTV Subscription
Great IPTV is Premium IPTV provider with more than 12,000 channels and more than 9,700 VOD a private server using +10Gbps Network, we at Great IPTV are looking forward to Help All IPTV Users to enjoy their IPTV Subscription, we have Premium IPTV Subscription Which you can BUY Great IPTV Premium Subscription From Here