This guide will provide an updated list of the Best Free IPTV Apps for watching Live TV on any device.
IPTV stands for "Internet Protocol Television" which is another term for streaming live television through the internet.
When it comes to online streaming platforms, not many talks about IPTV. You'll be surprised to know how many people use it for their entertainment without even realizing what it is.
IPTV stands for Internet Protocol Television. It is a cost-effective technology that replaces traditional cable and satellite services for many families worldwide. Using IPTV, you can save hundreds of dollars each year and watch thousands of movies, web series, and shows.
IPTV apps grant access to a wide range of content to stream and enjoy. However, don't expect to enjoy Netflix or Amazon Prime on them. They only work with some much-needed user input. In other words, it is the responsibility of the user to add playlists, channels, and content from other sources on the platform.
What Is an IPTV App?
The IPTV apps are media players, but are empty shells that can't stream any content without some user input. You have the responsibility for adding channels, playlists, and other sources. As such, they are entirely legal.
Typically, you cannot use the apps to watch Netflix, Hulu, or direct content from other third-party providers. You need to grab an M3U file, which you add to the IPTV app. We don't recommend using them to access illegal streams.
Best Free IPTV Apps
It's important to note that some of these IPTV apps are consistently updating and sometimes shutting down completely.
1. Smarters Player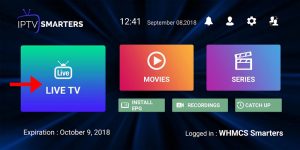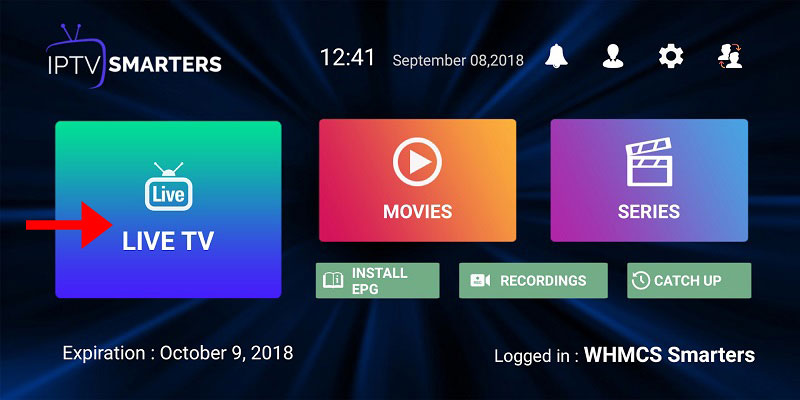 If you have ever subscribed to a paid IPTV service, there's a good chance the provider gave you access to a branded version of the IPTV Smarters Player app. It's the software of choice among many distributors.
However, you don't need to rely on a branded version. As long as you have an M3U URL from your provider, you can add it to the app and enjoy all the same features. Better yet, this "white label" version of Smarters Player can accept multiple logins, while the branded versions typically cannot.
The app supports on-demand movies and TV shows, as well as catch-up channels (if your provider offers them). It even integrates with external video players (like Perfect Player and VLC) if you would rather use their respective interfaces.
Smarters Player is great on mobile devices but really shines on a TV. It's definitely one of the must-have IPTV apps for Android TV.
Download:
Smarters Player Lite
(Free, premium version available)
---
2. TiviMate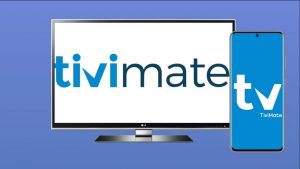 The first entry on our list is the TiviMate player. This is a great app that is a perfect choice for Android set-top boxes. Mobile Android device support is not yet available but is currently in development and should be out soon.
With TiviMate you will have a great user interface that will also allow you to manage your playlists and channels in very intuitive ways. There is an integrated TV guide schedule that is regularly updated so that you can always see what is on now and what will be on soon, regardless of which IPTV or OTT provider you are using.
The UI was specifically designed for large television screens and will look very nice on a variety of TV sets whether they are 20 inches or 60 inches.
Download:
TiviMate
(Free, subscription available)
---
3. GSE Smart IPTV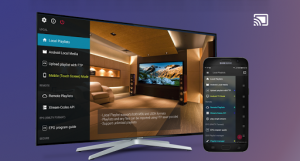 GSE Smart IPTV is one of the most popular IPTV apps for Android, and for good reason. First, it's one of the best-designed apps. Its crisp design and cable TV-like EPG layout make it easy to forget you're even using an app.
Second, GSE Smart IPTV is available on far more platforms than most of its competitors. You'll find versions for Android, Android TV, iOS, and Apple TV. The app is also Chromecast-compatible. And remember, you can even install Android apps on Amazon Fire TV devices if you know how to sideload APK files.
Feature-wise, GSE Smart IPTV supports EPG content in the XML, ZIP, and GZ formats. It also offers native parental controls and subtitles (SRT files) support. It can play live streams from HTTP, HSL, M3U8, MMS, RTSP, and RTMP sources. The app is ad-supported and suitable for both Android TV and mobile Android devices.
Download:
GSE Smart IPTV
(Free, premium version available)
---
4. Perfect Player IPTV
Perfect Player IPTV perfectly emulates the convenience offered by set-top box services by allowing users to play their favorite movies, TV shows, and VOD on their android phone, tablet, or TV. The app possesses visually appealing OSD menus with easy-to-comprehend info that makes the watching experience as friendly as possible.
The app can connect easily to any IPTV data server in order to fetch logos, playlists, EPGs, or update a playlist. All you have to do is mention the IPTV data server in the settings. The app can be operated easily with the help of a mouse, keyboard, or traditional remote controller. It also features a large control panel, which makes using the app easy for small screens.
Perfect Player IPTV is easy to operate and comes with full EPG support for a satisfying content-watching experience. The latest version dials down the ads and accommodates a larger controls panel that makes operating the app considerably simple on smartphone screens.
Download:
Perfect Player IPTV
(Free, premium version available)
---
5. IPTV Pro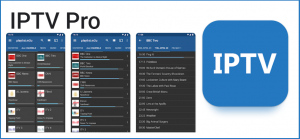 Finally, if you
have a dedicated Android set-top box
that you use for watching IPTV, it's worth choosing a premium option. The IPTV Pro app is a fast and reliable IPTV player for Android.
As you'd expect, you can add both M3U and XSPF playlists to the app. EPG support comes in the form of XMLTV and JTV. If you have a UDP proxy (installed via your local area network), you can use the IPTV app to play multicast streams.
The app offers some customization options too. It can display the channels you've added in a list, grid, or tile view, depending on which you prefer. It includes a feature that allows the app to auto-start when its host device boots up, as well as a "resume watching" feature that can auto-play your most recently watched channel.
---
Great Premium IPTV Subscription
Great IPTV is Premium IPTV provider with more than 12,000 channels and more than 9,700 VOD a private server using +10Gbps Network, we at Great IPTV are looking forward to Help All IPTV Users to enjoy their IPTV Subscription, we have Premium IPTV Subscription Which you can BUY
Great IPTV Premium Subscription From Here