How to Install Flix IPTV on FireStick
Flix IPTV is not available on the Amazon app store as mentioned before. So we have to install Flix IPTV on Firestick by using the Downloader app.
We have to make some changes to the Firestick device settings so we can download and install the Flix IPTV on Firestick by outsourcing APK files.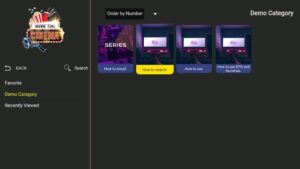 1. Switch on your FireStick and go to the home page.
2. Scroll to Find.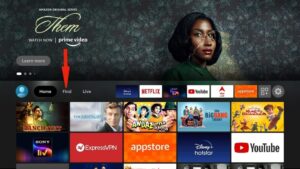 3. Select Search. A virtual keyboard will appear.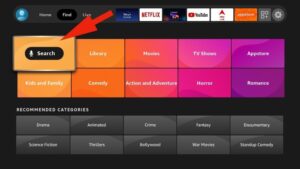 4. Type Downloader using the virtual keyboard or using the Alexa voice assistant on your remote.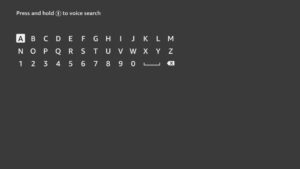 5. Find and select Downloader among the search results. You can recognize the app by its orange background.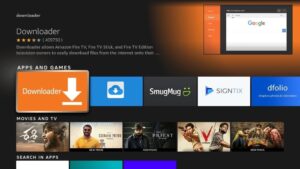 6. Select Get or Download to install the app on your FireStick.
As I mentioned above, we will use Downloader to sideload and install Flix IPTV on the FireStick. But before we can proceed, we need to change some FireStick settings.
7. Press and hold the home button on your FireStick remote.
8. Go to Settings.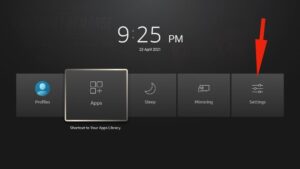 9. Scroll down and select My Fire TV.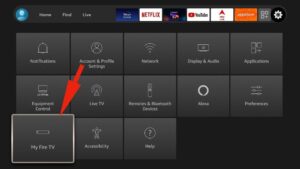 10. Select Developer Options from the following menu.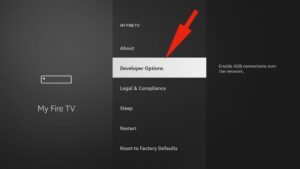 11. You will see Apps from Unknown Sources. It's disabled by default. Turn it on.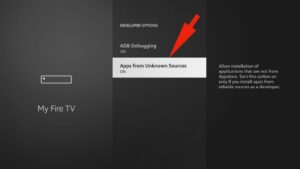 12. Go back to the FireStick home page. Find and open Downloader.
13. Select the Enter a URL box.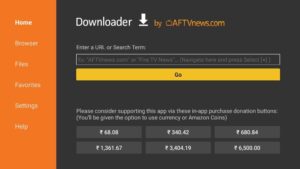 14. Type app.flixapp.tv and select the Go button.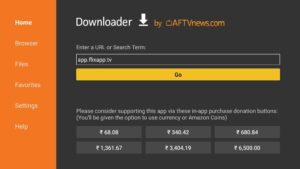 15. Downloader will start downloading the APK file from the web.
16. You will be prompted when the download completes. Select Install.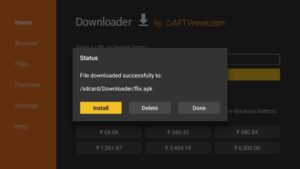 That's it. You have successfully installed Flix IPTV on your FireStick. If you wish, you may now delete the APK file from your device.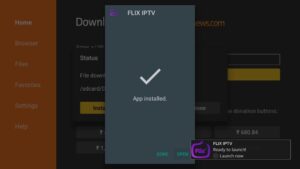 Before you start integrating IPTV services into the Flix IPTV app, let's explore the legal status of the app, as well as a trick to keep you out of legal trouble in the future.
Is Flix IPTV Legal?
Here's where it gets tricky. On the surface, Flix IPTV is legal to download and use. But if you dig deeper, you may discover problems with certain content in certain regions. Let me elaborate.
Some of the live TV channels, TV series, and movies you can consume on Flix IPTV may be licensed by some other media company within your country. This means that the company would have exclusive rights to stream the content in the region. If you try to stream the copyrighted content in the country, it may put you in legal jeopardy.
The thing is, your government and ISP providers can see what you watch on your FireStick. Unintentionally streaming illegal content can leave you vulnerable.
We do not encourage the violation of copyright laws. However, what if you end up accidentally streaming content from an illegitimate source? For a typical user, it's not easy to tell the difference between a legal and an illegal source.
Thankfully, there is a way to avoid this situation on your FireStick. Using service, ExpressVPN, you can mask your online identity. We advise using ExpressVPN due to its blazing fast speeds, its native FireStick app, and its airtight security protocols, so you can try it risk-free.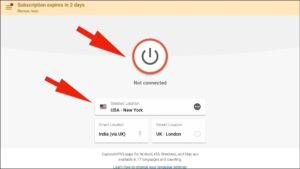 How to Use Flix IPTV on FireStick
As I mentioned above, Flix IPTV is simply an IPTV player that can play content from IPTV services/providers. By default, you won't find any content in the app to stream. You will have to integrate IPTV services using your login details before you can create a playlist. Follow the steps below.
1. Go to your FireStick home page and scroll to Your Apps and Games.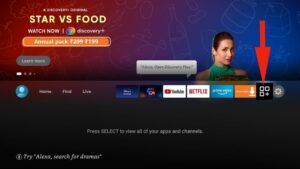 2. Scroll down to Flix IPTV and select the app to open it.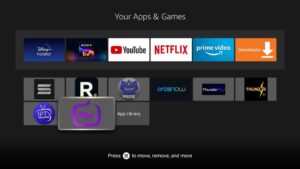 3. In the left-hand menu, navigate to Settings.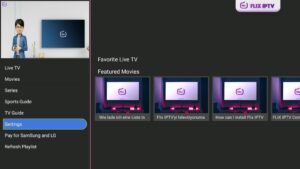 4. On the following menu, scroll down to User Account.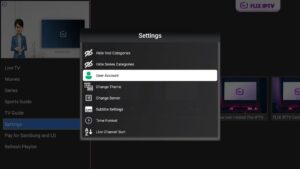 5. On the User Account screen, take note of the Mac address.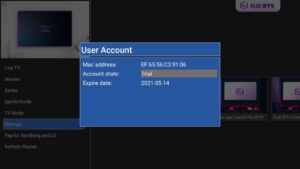 6. Open a web browser on your desktop or phone and navigate to the following address: https://flixiptv.eu/mylist
7. This Flix page will ask you to fill in the Mac address and URL link for the IPTV service. When you subscribe to an IPTV service, it will send login details and a URL, sometimes called an M3U link, to the email address you used to register. It will look something like the example below:
http://iptv-line.com:7899/get.php?username=Tbgzto4QJ&password=LuSL5g87X&type=m3u_plus&output=ts
8. After adding the information, click the Send button and you are good to go.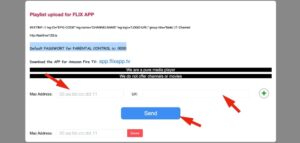 9. Open Flix IPTV on your FireStick and you will see the connected IPTV provider in the app.
Now that you have added the IPTV provider to Flix IPTV.
---
Great Premium IPTV Subscription
Great IPTV is Premium IPTV provider with more than 12,000 channels and more than 9,700 VOD a private server using +10Gbps Network, we at Great IPTV are looking forward to Help All IPTV Users to enjoy their IPTV Subscription, we have Premium IPTV Subscription Which you can BUY Great IPTV Premium Subscription From Here