connecting paid IP television
A major drawback of cable and satellite TV is that they are continuous live broadcasts you can't pause or rewind. That's not a problem with IPTV. Today, we will go through what an IPTV service is and how it can improve the quality of your life.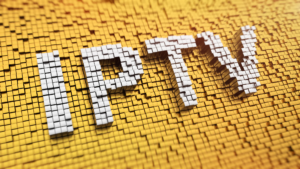 How does paid IPTV work?
IPTV is the delivery of television content over Internet Protocol (IP) networks. It uses your internet service provider's (ISP) infrastructure for streaming content as a live feed or on-demand. To use an IPTV service, you need a broadband internet connection and a device to view IPTV content on, e.g., a desktop PC, laptop, smartphone, or Smart TV device.
Do I need to get a new TV, or is an older one OK?
You can easily get IPTV on older TV models, too, but you will need a set-top box. A set-top box decodes the digital signal and puts the resulting picture on your TV screen. You can connect the set-top box to your TV with an HDMI or composite video cable.
Which set-top is the best for that?
Set-top boxes powered by Linux, Android, Windows, or any other platform are great for IPTV. However, the most feature-packed of them would be the Android TV boxes, among which is Infomir's MAG425A. This particular device plays 4K content, supports voice search, and has access to Google services and the Google Play Store. Being certified by Google, it enjoys great sales in the USA and Europe.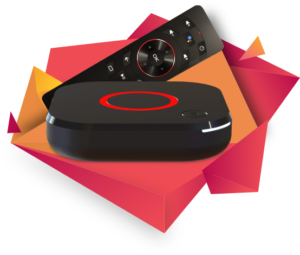 What does IPTV give?
IPTV channels support video resolutions of up to 4K and 8-channel sound, as well as subtitles and multiple audio tracks for videos. They also enable viewers to time-shift live broadcasts of their favorite TV shows.
IPTV is interactive television. Viewers can watch films and TV shows in live mode or record them to watch later. IPTV offers higher-quality content as compared to traditional analog or digital broadcasts as well as lower subscription fees as compared to satellite TV. IPTV services are offered by internet service providers. The subscriber needs only to select their desired channel package and pay the provider's fee.
What internet speeds does IPTV require?
Usually, providers indicate the connection speed required for disruption-free services. And this requirement needs to be satisfied if you want to avoid the frustration that comes with stuttering and freezing video playback. Usually, 5 Mbit/s is enough to watch SD video content. For HD videos, at least 10 Mbit/s would be needed.
On low connection speeds, you are better off choosing lower video quality or starting playback after the video has been cached. Also bear in mind that apps running in the background and other devices connected to your Wi-Fi may affect the experience, too.
How do I connect?
Study the plans offered by local IPTV operators, choose the one that suits you most, and place an order. After the provider allocates an IP line, you will need to connect it to your router. The next thing to do is hook up your set-top box to the router (via Ethernet cable or Wi-Fi). Then connect the set-top box to your TV and set it up.
Finally, you need to activate your subscription and get a downloadable playlist or a dedicated IPTV app from your provider.
Is paid IPTV legal?
If the set-top box has no apps for watching pirated content installed, IPTV is considered legal. Any third-party apps that provide access to pirate resources violate copyright law.
IPTV is what you need if you enjoy being able to choose the content you want to watch with both high-quality video and sound. It is an excellent substitute for expensive cable or satellite TV that puts the world of modern television at your fingertips.
---
Great Premium IPTV Subscription
Great IPTV is Premium IPTV provider with more than 12,000 channels and more than 9,700 VOD a private server using +10Gbps Network, we at Great IPTV are looking forward to Help All IPTV Users to enjoy their IPTV Subscription, we have Premium IPTV Subscription Which you can BUY Great IPTV Premium Subscription From Here