An Android Box, It is a mini PC device running the Android operating system which can be used for watching IPTV. Is a device that runs on the Android operating system and connects to a television set, allowing users to access online content such as TV shows, movies, and games on a large screen.
There exist various Android TV Box brands including Nvidia Shield, Amazon Fire Box, Xiaomi MI Box, Minix Neo and so forth which equipped with a variety of Android apps.
IPTV on Android Box
There are many applications that you can use to stream IPTV channels on your Android Box, however, IPTV Smarters , GSE Smart IPTV and Perfect player are the most suitable choices on an Android set-up box.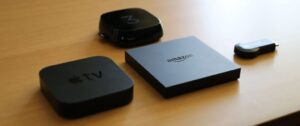 How to run an Android setup box
Running an Android setup box is relatively simple. Here are the basic steps:
Connect the box to your TV using an HDMI cable. Make sure the TV is on the correct input channel to receive the signal from the box.
Connect the box to your home network using either Wi-Fi or an Ethernet cable.
Power on the Android box and the TV.
Follow the on-screen prompts to set up the Android box. This typically involves selecting your language and connecting to your home network.
Once the Android box is connected to the internet, you can browse and install apps from the Google Play Store. You can also access pre-installed apps such as Netflix, Hulu, or Amazon Prime Video.
Use the remote control that comes with the box to navigate the user interface and access the content you want to watch.
If you want to customize your setup further, you can adjust the display and sound settings to your liking.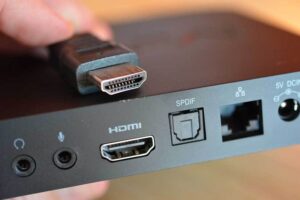 You can use a flat ribbon Ethernet cable. They take up smaller space and you can cover them easier. There's no differentiation in play, however, we suggest that you at least use a CAT 5 ethernet cable.
The last connection is the simple one. Power cable. Find an outlet and plug it in.
Overall, the process of setting up and using an Android setup box is relatively straightforward, and most boxes come with detailed instructions to guide you through the process.
Selecting an internet network
Before starting with anything else, you must connect your device to the internet. Some companies make you decided how you're connecting the device when you load up the device for the first time. Minimum required bandwidth for streaming IPTV.
If your device doesn't make you connect the device to the internet when you first boot up the device, you need to do it manually. Go to the Settings section of your device and click on Network. From here you'll be able to use Ethernet or Wi-Fi and select your network.
Create a Google account
The first thing you need to do after connecting the box to the internet is to create a Google account and start the process of updating any preinstalled apps and syncing any data you require. You can use the Google Play Store to download tons of different applications and Android games which turns your normal TV into a Smart TV.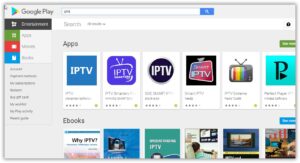 Updating your Android box
Downloading updates is complex for every device. It's normally discovered in an app, but it could be also in the settings section. It just depends on the manufacturer who created the device.
Here are some of the more common places that you can go to update your setup box:
In the Settings menu on About section, there is usually an option for System Upgrade. On the NVIDIA Shield TV, you can also install system upgrades to auto-download when available from this screen.
In the All Apps section, you'll apparently find apps named like System Update or Update & Backup which you can use to update the box.
---