STB stands for "Set-Top Box" in the context of IPTV (Internet Protocol Television). An STB is a device that enables the reception and display of television signals delivered over IP networks. It serves as a gateway between the IPTV service provider and the user's television set.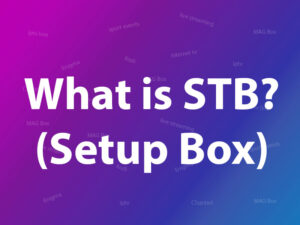 An IPTV service delivers television content, such as live TV channels, video-on-demand (VOD) movies and shows, and interactive features, over an IP-based network, typically the Internet. The STB is connected to the user's television set and an internet connection, allowing them to access and enjoy IPTV services on their TV.
The STB receives the IPTV signals from the service provider and decodes them into a format that can be displayed on the television. It typically includes features like an electronic program guide (EPG) for browsing and selecting channels, on-screen menus for navigating through content and settings, and sometimes even storage capabilities for recording programs.
STBs for IPTV come in various forms, including standalone devices that connect to the TV through HDMI or other video/audio outputs, as well as integrated solutions like smart TVs or streaming devices with built-in IPTV functionality. These devices provide an intuitive user interface and allow users to access a wide range of television content provided by IPTV service providers.
What is a setup box?
the advantages of using STB
In the following, some of the most important advantages of STBs are explained.  A set-top box or recognized as STB is a device with a tuner in it that captures an external source of the signal and delivers to the television set a high-quality picture. The set-top box is required to maintain receiving the signals in the digital format.
STB stands for Set-up Box is a device that turns the input signals into the ones that can be displayed on a TV screen or other devices. STBs also called Set-up Units (STU) are common tools to watch IPTV, cable TV, and satellite TV.
Features of setup boxes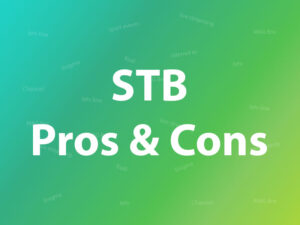 ---