Roku is a popular brand of digital media players and smart TVs that enable streaming of various entertainment content. At its core, Roku devices allow you to stream a wide range of content from popular streaming services like Netflix, Hulu, Amazon Prime Video, Disney+, and many others.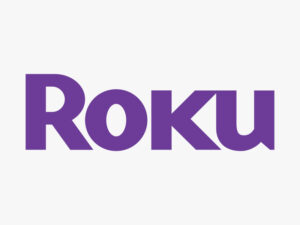 In this tutorial, we will show you how to use an M3U URL oIn this tutorial, You to use an M3U URL on Roku, you can follow these steps: What is M3U?
Roku devices have gained popularity due to their ease of use, affordability, and wide selection of available streaming channels. They have become a popular choice for cord-cutters who want to access streaming content without relying on traditional cable or satellite TV services.
Prerequisites
Before proceeding, make sure you have the following:
A Roku streaming device (such as Roku Express, Roku Streaming Stick, or Roku Ultra).
An M3U URL from a reliable IPTV service provider.
A stable internet connection.
How to add a list from a URL
Step 1: Start by downloading the M3U playlist player from the Roku online store.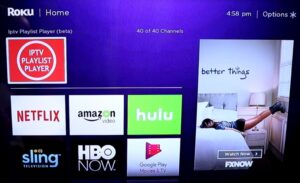 Step 2: Now click on "Add New or Updated Playlist".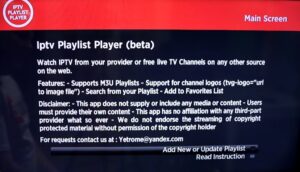 Step 3: Enter your M3U URL and click on "Save Your Playlist". You can get your M3U URL from an IPTV distributor.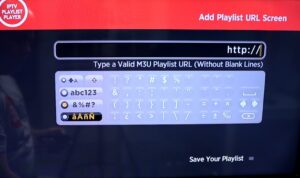 Step 4: Depending on your M3U playlist, it might take a couple of minutes before your playlist gets fully loaded.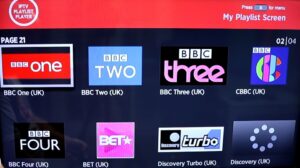 Now your M3U playlist is fully loaded and you can start watching TV by selecting any channel.
Conclusion
By following the step-by-step guide above, you can easily use an M3U URL to stream IPTV channels on your Roku device. The M3U Playlist Player channel provides a convenient way to access and enjoy your favorite IPTV content on Roku. Ensure that you have a reliable IPTV service and a stable internet connection for optimal streaming experience.
---