Introduction to IPTV and GSE App
IPTV, or Internet Protocol Television, delivers television content over the Internet rather than traditional terrestrial or satellite methods. This technology allows users to access a wide array of channels and on-demand content from around the world. GSE (Generic Smart TV Emulator) is a popular app that lets you stream IPTV content on various devices, including smartphones, tablets, and smart TVs.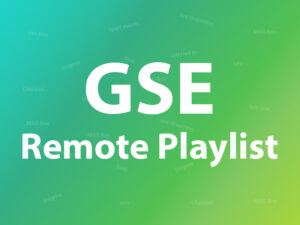 Benefits of Using IPTV via Remote Playlist
Using IPTV via a remote playlist offers several advantages. You can enjoy a vast selection of channels without the need for a physical satellite dish or cable connection. Additionally, remote playlists make it convenient to access international content from any location, making IPTV an excellent choice for expats and travelers.
We will set IPTV in GSE App using Remote Playlists here, also there is another way to set IPTV in GSE App.
How to setup IPTV on GSE via Xtream-Codes API?
You can download this app via the link below:
Android devices:
https://apkpure.com/gse-smart-iptv/com.gsetech.smartiptv
iOS:
https://itunes.apple.com/us/app/gse-smart-iptv/id1028734023?mt=8
How to add IPTV channels to GSE
Step 1: Start by downloading the GSE IPTV App from Google Play Store and in the menu click on Remote Playlist.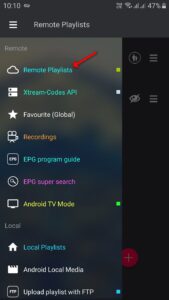 On the down right corner click on the red circle, then Add M3U URL.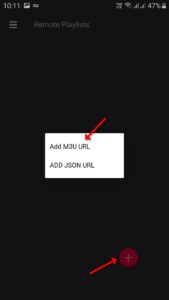 Step 2: Now select a name for your playlist and paste your M3U URL and click on "ADD".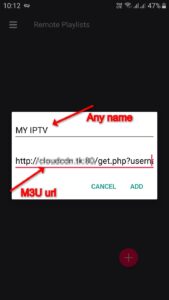 Step 3: Now click on the playlist you just added in order to see the channel groups.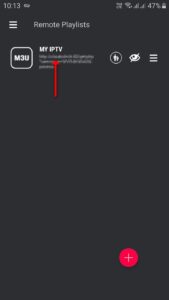 Step 4: Now wait for the channels to be added to your application and this might take a little time depending on which countries or channels groups your M3U file contains.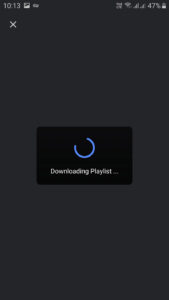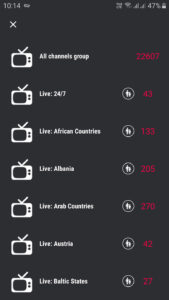 Step 5: Now select the channel that you want to watch and click on "Play".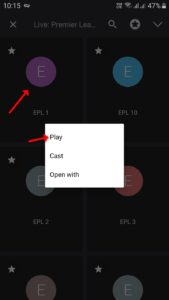 Now your GSE Android app is ready for streaming IPTV channels on your Android device.
Troubleshooting Common Issues
6.1 Buffering or Freezing Streams
If you experience buffering or freezing, try lowering the video quality or connecting to a more stable internet connection.
6.2 Incorrect Channel Information
If channel information is incorrect, double-check the URL and login credentials you entered.
6.3 Playback Problems
For playback issues, make sure you have the latest version of the GSE app and try clearing the app's cache.
Exploring Advanced Settings
7.1 Channel Sorting and Favorites
Explore GSE's advanced settings to organize your channel list, create favorites, and enhance your viewing experience.
7.2 Parental Controls
GSE offers parental control options, allowing you to restrict certain content based on ratings.
Staying Updated: Keeping Your Playlist Current
Regularly update your remote playlist to ensure you have access to the latest channels and content.
Conclusion
Setting up IPTV on GSE via a remote playlist is a straightforward process that opens up a world of entertainment options. With the GSE app and a reliable remote playlist, you can enjoy a diverse range of channels and content from around the globe. Say goodbye to traditional cable and embrace the future of television streaming.
FAQs (Frequently Asked Questions)
Can I use GSE on my smart TV?Yes, GSE is compatible with various smart TVs. Check the app store on your TV to see if GSE is available.
Do I need a high-speed internet connection for IPTV?While a high-speed connection is recommended for optimal streaming, you can still use IPTV with a stable standard connection.
Can I add multiple remote playlists to GSE?Yes, you can add multiple playlists and switch between them within the GSE app.
Is IPTV legal?IPTV itself is a legal technology, but the legality of the content you access depends on the sources you use.
What should I do if channels are not loading correctly?Try refreshing the playlist, checking your internet connection, and ensuring you've entered the correct playlist URL and credentials.
---
Great Premium IPTV Subscription
Great IPTV is the best IPTV provider with more than 10,000 channels and more than 40,000 VOD on a private server using +10Gbps Network, Great IPTV at Great Premium IPTV is looking forward to Helping All IPTV Users to enjoy their IPTV Subscription, Great IPTV the best Premium IPTV Subscription Which you can BUY Great IPTV Subscription From Here.