A MAG device is a type of IPTV (Internet Protocol Television) set-top box that is used to stream digital content over the internet to a television or other display. MAG is an acronym for "Media Access Gateway." These devices are produced by Infomir, a Ukrainian company that specializes in digital set-top boxes and other telecommunications equipment.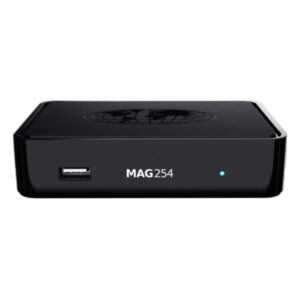 MAG devices are popular for their user-friendly interface, and are commonly used to access subscription-based IPTV services. They typically run on the Linux operating system, and are capable of streaming high-quality video content in a variety of formats, including H.264, H.265, MPEG-4, and others. MAG devices typically include a remote control for easy navigation, and are compatible with various apps and add-ons for accessing content from different sources. Some MAG devices also include features like built-in Wi-Fi, USB ports, and Ethernet connectivity for accessing content and updates.
Below are some of the major features represented in all MAG devices:
Android
A brand-new creation of set-top boxes operating the Android OS. A simple to use answer for your IPTV services with a user-friendly interface which is well-known both to the providers and users.
How to setup MAG with m3u url
Premium Hardware
These MAG Set-Top Boxes are implemented with super-powerful hardware that assures great performance while running applications. By supporting high definition contents such as UltraHD, MAG boxes allow you to watch these contents on the highest quality.
---