Smart IPTV (SIPTV) is one of the most popular application which use to bring IPTV channels to Smart TVs.
But recently this application does not present in Smart TVs and also the old users of SIPTV face many problems lately.
The following are some tips to solve issue with Smart IPTV app.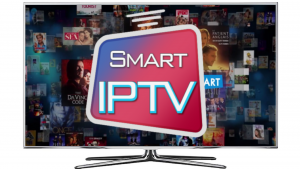 Why is my IPTV not working?
There are numerous possible reasons for this:
Slow Internet – This is largely caused by due by a weak Wi-Fi signal, too many users on the network, hardware problems, or a bad ISP.
Location – The channel you want to watch is based in another country and is either outright blocked or isn't set up to effectively stream to your region.
ISP throttling – Your ISP has a policy to slow down IPTV or streaming traffic to conserve bandwidth.
Service is down – The channel or IPTV service itself is experiencing technical issues or has ceased streaming. 
Weak processor – Your device or Smart TV is old and underpowered for modern IPTV apps.
Outdated app – Your IPTV app is out of date or no longer maintained.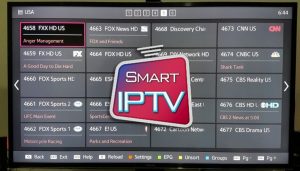 First of all you need to check your M3U URL, if it's working fine or not.
Check M3U URL.
Connections Failed Problem:
If you meet connection Failed problem of channels or lose the list with this error message "Check Playlist URL!"
Please follow these Steps:
1- If you can download the APK file of SIPTV application try to reinstall it. Install SIPTV in Samsung Smart TV
2- Generate a new password for M3U url and reset your playlist on SIPTV website.
3- Reload new updated M3U in siptv.eu .
Some Important tips:
Use dynamic M3U Url and do not use static M3U downloaded file.
This way you will always have all new updates of url.
Try TS format of M3U url  instead of HLS format. What is M3U list?

Remove some bouquets from the M3U url and reduce the number of channels, this can be useful for some devices with low memory storage.
Power off the Smart tv for minutes to clear browser cache.
After doing the above steps If still have issue please try other applications for Smart TVs:
Smart STB
Setup IPTV on Smart STB
IPTV Smarters
Setup IPTV on IPTV Smarters
SS IPTV
Setup IPTV on SSIPTV
It is obvious that the problem is from SIPTV application side and better to try with other IPTV apps.
How to update SIPTV app
Take a close look on SIPTV app icon on your applications list. If you notice a blue upward arrow next to Smart IPTV App then an update is available. You can go to your Smart TV's application store, search for SIPTV app and once you find the download page, you can click on update and download the latest version.
How to install SIPTV app in Smart TV?
Please note, in order to update the SIPTV app to the latest version, you must first update your Smart TV's operating system. For further details please visit your TV manual.
---
Great Premium IPTV Subscription
Great IPTV is the best IPTV provider with more than 10,000 channels and more than 40,000 VOD a private server using +10Gbps Network, we at Great Premium IPTV are looking forward to Help All IPTV Users to enjoy their IPTV Subscription, we have best Premium IPTV Subscription Which you can BUY Great IPTV Subscription From Here.