In this tutorial, we are going to show you how to add IPTV channels to your favorites list on MAG device. The Favorites feature allows consumers to access all pre-selected channels. This can save you time browsing all the channels. What is MAG?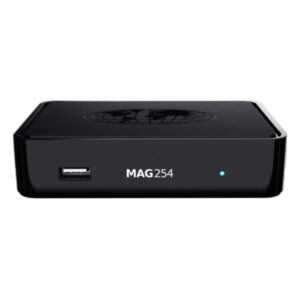 How to add channels to favorites
Channels selection to Favorites may be fulfilled from the next:
from channel list of IPTV channel window;
from m3u-playlist on a USB drive or Network resources – its shortcuts are located in Home media.
To add a particular channel of IPTV playlist window to Favorites:
Select the channel.
Via pressing F3 button on the remote control, select the channel – it marks in the list by a star.
Go to the next channel and identify it in the same way as explained above.
Furthermore, mark all the channels you need to be added in Favorites.
When exiting this section, the system reports that the Favorites list has changed.
After confirm to save (OK on the remote), the selected channels are permanently added to Favorites.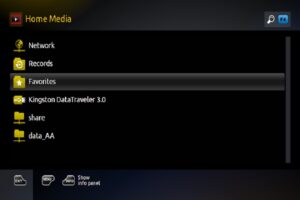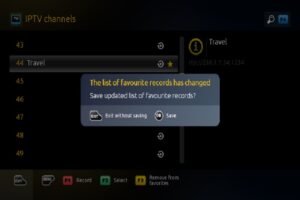 How to access the Favorites
Added to Favorites channels, become available from Home media.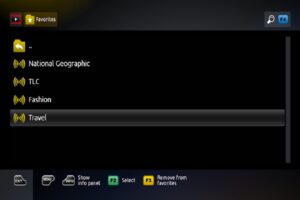 The favorite list allows you to quickly access your favorite channels without having to search through the entire channel list. You can add channels to the favorite list either while watching a channel or from the channel list. You can add as many channels as you want to the favorite list.
Overall, the favorite list feature on a MAG device makes it easier and more convenient to watch your favorite channels without having to navigate through the entire channel list every time you want to switch channels.