Kodi is a free and open-source media player software application. It was originally developed as a home entertainment platform for the Xbox game console, known as Xbox Media Center (XBMC), but has since evolved into a cross-platform media center that can be used on various devices and operating systems.
Kodi's versatility and open nature have made it popular among media enthusiasts and home theater PC (HTPC) users. It can be installed on devices such as Android, Microsoft Windows, Linux, iOS, and devices such as Amazon FireTV, Smartphones, Apple TV, Xbox, and PC, smart TVs, and Raspberry Pi, among others.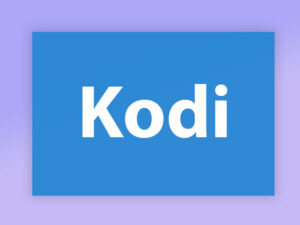 How to bring IPTV channels to Kodi
To bring IPTV channels to Kodi, you can use an add-on specifically designed for IPTV streaming. Here's a general step-by-step guide on how to do it:
Step 1: Start by downloading Kodi based on your operating system:
https://kodi.tv/download.
In this case, we select "Windows".
*Please note, here we guide how to set up IPTV in Kodi in Windows but the installation process is very similar in all operating systems.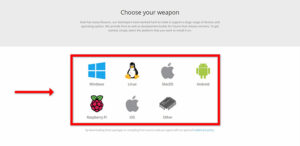 Step 2: Select 64 Bit or 32 Bit based on your operating system. What is Kodi Add-on?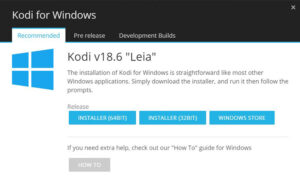 Step 3: After installing and opening it, click on "Add-ons".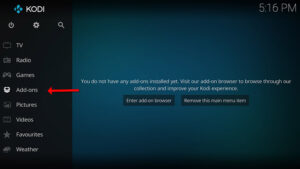 Step 4: Now click on "Download" then select "PVR clients".
Note: We are going to download and install the PVR add-on here, after installing no need to go to the "Download".
You can find the installed add-ons "My add-ons"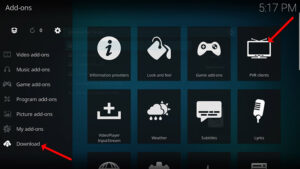 Step 5: Select "PVR IPTV Simple Client".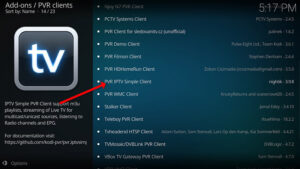 Step 6: Now click on "Install".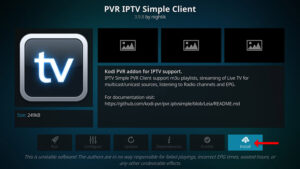 Step 7: After installing "PVR IPTV Simple Client" head back to "My add-ons" then "PVR Clients" and run the add-on.
Now click on "Configure"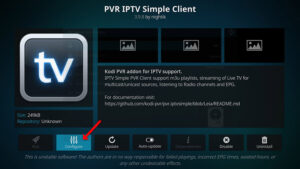 Step 8:  Now select "M3U Play List URL".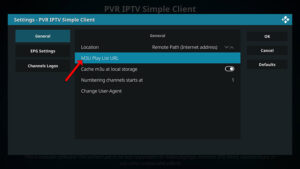 Step 9: Enter the M3U URL provided by your IPTV distributor and click "OK".
Note: The progressive IPTV providers give you a dashboard in which you can generate your M3U URL in dashboard.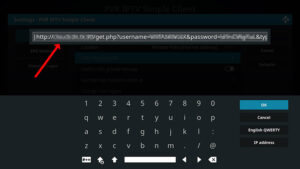 How to add EPG
Step 10: Now go to "EPG Settings" and click on "XMLTV URL" for EPG. What is EPG?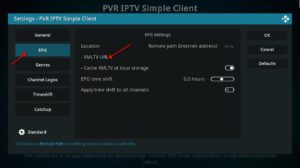 Step 11: Now paste your EPG URL and click "OK".
You can get the EPG URL from your IPTV provider.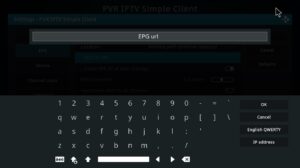 Step 12: Click on "Enable".
Note: After you enable the add-on you will see "Disable", this means the add-on is enabled so do NOT click on "Disable" again.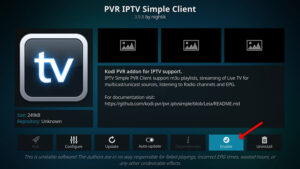 Step 13: Head back to "TV" and click on "Channels".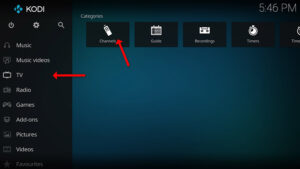 Step 14: Wait until you see the notification about updating channels and the installation process is over.
Well done, you have IPTV channels now.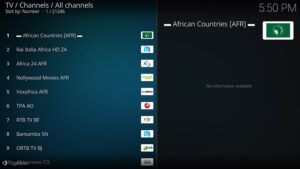 Once the IPTV add-on is configured, you should be able to access and stream IPTV channels through the add-on's interface. The available channels will depend on your IPTV service provider or the source of your IPTV playlist.
---