Introduction
Chromecast is a popular media streaming device that allows you to stream various types of content on your television. While it supports several streaming platforms, you might be wondering how to use IPTV (Internet Protocol Television) on Chromecast. In this article, we will provide a step-by-step guide on how to use IPTV on Chromecast and enjoy a wide range of streaming options on your TV.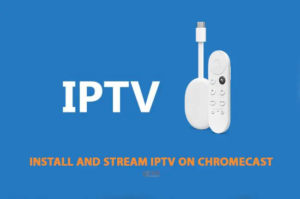 What is IPTV?
IPTV stands for Internet Protocol Television, which is a digital television broadcasting protocol that uses the Internet to deliver TV programs and video content. Unlike traditional broadcast methods, IPTV allows users to stream media content in real time, giving them more control over what they watch and when they watch it. What is IPTV?
Understanding Chromecast
Chromecast is a small dongle-shaped device that plugs into the HDMI port of your TV. It allows you to stream media content from your smartphone, tablet, or computer directly to your television. With Chromecast, you can cast videos, music, and even entire web pages onto your TV screen, creating a more immersive viewing experience.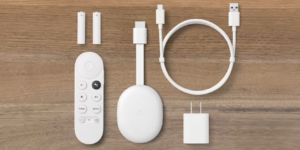 Setting up Chromecast
Before you can start using IPTV on Chromecast, you need to set up the device. Follow these steps to set up Chromecast:
Connect the Chromecast to your TV's HDMI port.
Plug the Chromecast's power cable into a power outlet.
Switch your TV's input to the HDMI port where the Chromecast is connected.
Download the Google Home app on your smartphone or tablet.
Open the Google Home app and follow the on-screen instructions to set up Chromecast.
Once the setup is complete, your Chromecast is ready to use.
Installing IPTV Apps
To use IPTV on Chromecast, you need to install IPTV apps that are compatible with Chromecast. Here are some popular IPTV apps you can consider:
IPTV Smarters: This app lets you stream live TV channels, movies, and shows.
GSE Smart IPTV: GSE Smart IPTV is a comprehensive IPTV app that supports multiple formats and offers a user-friendly interface.
TiviMate: TiviMate is a feature-rich IPTV player that provides a seamless streaming experience on Chromecast.
You can find these apps on the Google Play Store or Apple App Store. Install the app of your choice and proceed to the next step.
Using IPTV on Chromecast
Now that you have Chromecast set up and an IPTV app installed, here's how you can use IPTV on Chromecast:
Launch the IPTV app on your smartphone or tablet.
Sign in to your IPTV service provider account or configure the app with your preferred IPTV playlists.
Browse through the available channels or content and select what you want to watch.
Look for the cast icon within the IPTV app and tap on it.
Choose your Chromecast device from the list of available devices.
The IPTV content will start streaming on your TV through Chromecast.
Enjoy your favorite IPTV channels and content on the big screen of your television using Chromecast.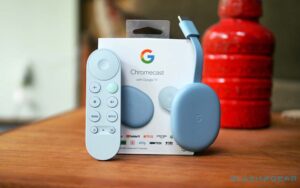 Troubleshooting Common Issues
Sometimes, you might encounter issues while using IPTV on Chromecast. Here are some troubleshooting tips to help you resolve common problems:
Make sure your Chromecast and the device running the IPTV app are connected to the same Wi-Fi network.
Check if your Chromecast and IPTV app is updated to the latest versions.
Restart your Chromecast, IPTV app, and the device running the app.
Ensure that your internet connection is stable and has sufficient bandwidth for streaming.
If the issue persists, try using a different IPTV app or consult the app's support resources for further assistance.
Conclusion
Using IPTV on Chromecast opens up a world of streaming possibilities, allowing you to enjoy live TV channels, movies, and TV shows on your television. With the right setup and IPTV app, you can transform your Chromecast into a powerful streaming device. Follow the steps outlined in this article, and you'll be well on your way to enjoying IPTV on your Chromecast.
FAQs
Can I watch live TV channels using IPTV on Chromecast? Yes, IPTV on Chromecast allows you to stream live TV channels and enjoy real-time television broadcasting.
Are there any subscription fees for IPTV on Chromecast? It depends on the IPTV service you choose. Some IPTV services require a subscription, while others offer free channels.
Can I use my smartphone or tablet for other tasks while streaming IPTV on Chromecast? Yes, once you cast the IPTV content to Chromecast, you can continue using your smartphone or tablet for different tasks.
Is it possible to record IPTV content while using Chromecast? Chromecast itself doesn't have built-in recording capabilities. However, some IPTV apps might offer recording features.
Can I use Chromecast with any TV? Chromecast works with most modern TVs that have an available HDMI port. Ensure that your TV supports HDMI connectivity.
In this article, we provided a comprehensive guide on how to use IPTV on Chromecast. By following the outlined steps, you can enhance your streaming experience and enjoy a wide range of content on your television. Start exploring the world of IPTV on Chromecast today!
---