What is VOD?
VOD, an abbreviation of Video On Demand, is a feature of IPTV by which users to select and watch video content on their own schedule . With VOD, users can access a library of pre-recorded videos or movies and watch them whenever they want, often through a streaming service or platform.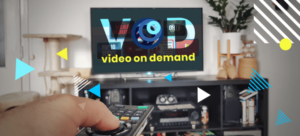 VOD services are typically provided through the internet, either by subscription or pay-per-view, and users can access the content using a variety of devices, including computers, smartphones, tablets, smart TVs, and gaming consoles. The content available on VOD platforms can vary widely, from movies and TV shows to documentaries and educational videos.
VOD has become increasingly popular in recent years, as more people are opting to watch content on their own schedules rather than following traditional broadcast schedules. This has led to the growth of a number of popular VOD platforms, including Netflix, Amazon Prime Video, and Hulu, among others.
VOD Contents and Categories
Video on Demand (VOD) services offer a wide range of content categories to cater to diverse audience preferences. Here are some common categories of VOD content:
Movies: VOD services offer a large collection of movies from various genres such as action, drama, comedy, thriller, romance, horror, and more.
TV Shows: VOD services often offer entire seasons or episodes of popular TV series in different genres, including drama, comedy, science fiction, crime, and reality TV shows.
Sports: VOD services offer access to live sports events as well as recorded sports matches, highlights, and documentaries.
Kids: VOD services provide a wide range of animated movies, TV shows, and educational programs for children of different age groups.
Documentaries: VOD services offer a vast collection of documentaries on a variety of subjects, including nature, science, history, biographies, and more.
Stand-up Comedy: VOD services offer a vast collection of stand-up comedy specials by popular comedians.
Foreign Films and TV shows: VOD services offer foreign language movies and TV shows with subtitles or dubbed versions.
Music Videos and Concerts: VOD services offer a vast collection of music videos, concerts, and music documentaries.
Educational and Instructional Videos: VOD services offer a vast collection of instructional and educational videos on a wide range of topics such as cooking, fitness, arts, and crafts.
Overall, VOD services offer a broad range of content categories to cater to diverse audiences' interests and preferences.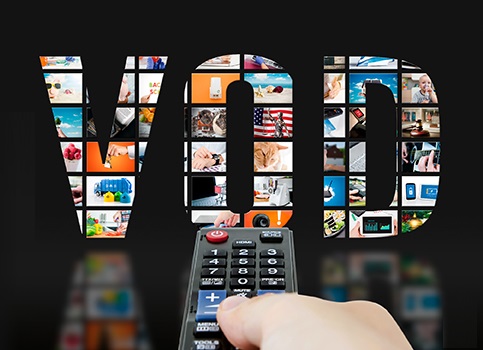 Subscription Video on Demand means
SVOD stands for Subscription Video On Demand, is an IPTV service that provides users an unlimited access to various programs. Customers of such service have complete controls over streaming such as fast-forwarding, rewinding, pausing the program or even decide when to start watching a specific program.
---