Wiseplay, a versatile multimedia player, supports IPTV and offers a user-friendly interface, making it a preferred choice for many. Let's delve into the setup process.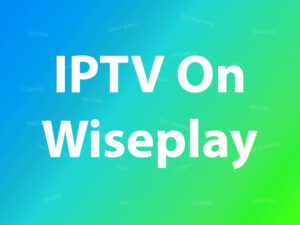 Getting Started with Wiseplay
Before diving into the IPTV setup, you need to install Wiseplay on your device. You can find it on the respective app store for your platform, whether it's iOS, Android, or another operating system.
You can download this app via the link below:
https://play.google.com/store/apps/details?id=com.wiseplay&hl=en_US
Gathering IPTV Service Details
To set up IPTV on Wiseplay, you'll require specific information from your IPTV service provider. This includes the IPTV playlist URL, username, and password. Ensure you have these details handy before proceeding. How to find Server Address in M3U Url?
How to add a list from a URL
Step 1: To add a playlist using an M3U URL, select the pink circle at the bottom right corner of your screen select "Add List from URL" and paste your M3U URL".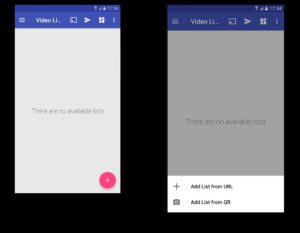 Step 2: After importing your M3U URL,  select your added playlist. What is the M3U list?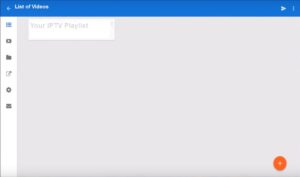 Step 3: Here you can select the channels based on each group.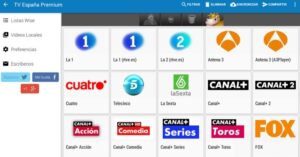 Troubleshooting Common Issues
Encountering issues with your IPTV setup? Don't worry; we've got you covered. This section will address common problems and provide solutions to ensure smooth streaming.
Streaming IPTV on Wiseplay
With your IPTV playlist added and settings configured, you're now ready to start streaming your favorite channels and content.
Best Practices for an Optimal Experience
To make the most of your IPTV setup, consider some best practices, including using a high-speed internet connection, keeping your device updated, and using a VPN for added security.
Security and Safety Considerations
As with any online activity, it's essential to prioritize your security and safety when using IPTV services. We'll discuss some crucial considerations in this section.
Features of Wiseplay
Wide Format Support: Wiseplay supports a wide range of multimedia formats, making it versatile for playing various types of audio and video files.
IPTV Support: One of the standout features of Wiseplay is its support for IPTV. You can stream live television content over the internet using this app, provided you have the necessary IPTV playlist.
User-Friendly Interface: Wiseplay boasts an intuitive and user-friendly interface, making it easy for users to navigate through their media library and playlists.
Playlist Management: Users can organize and manage their playlists efficiently, allowing them to group their favorite channels and content for quick access.
Customizable Settings: Wiseplay offers a range of customizable settings, including video and audio preferences, subtitle options, and even interface themes, allowing users to personalize their viewing experience.
Chromecast Support: Wiseplay supports Chromecast, enabling users to cast their media to larger screens for a better viewing experience.
Parental Controls: For added security, Wiseplay includes parental control features, allowing users to restrict access to certain content.
Multi-Language Subtitles: The app supports multi-language subtitles, ensuring that users can enjoy content in their preferred language.
Background Playback: Wiseplay allows for background playback, meaning you can continue listening to audio content even when the app is minimized or your device is locked.
Regular Updates: The Wiseplay team frequently updates the app to improve performance and add new features, ensuring a seamless user experience.
Free and Premium Versions: Wiseplay offers both free and premium versions. The free version includes basic features, while the premium version unlocks additional functionalities and removes ads.
Cross-Platform Compatibility: Wiseplay is available on various platforms, including iOS, Android, and Smart TVs, making it accessible to a wide range of users.
Community and Support: Users can find support and connect with other Wiseplay enthusiasts through online forums and communities dedicated to the app.
These features collectively make Wiseplay a popular choice for those looking to enjoy multimedia content, especially IPTV, on their devices. Its user-friendly interface and extensive format support make it a valuable addition to any media consumption toolkit.
Frequently Asked Questions (FAQs)
Is Wiseplay available for free?

Yes, Wiseplay offers a free version with limited features, but you can upgrade to the premium version for an enhanced experience.

Can I use Wiseplay on my Smart TV?

Yes, Wiseplay is compatible with Smart TVs. You can download it from the app store on your TV.

Do I need a VPN for IPTV?

While it's not mandatory, a VPN can enhance your privacy and security while streaming IPTV content.

What should I do if my channels buffer frequently?

Ensure you have a stable internet connection, and consider lowering the video quality in Wiseplay's settings.

Can I record IPTV content using Wiseplay?

Wiseplay doesn't offer built-in recording functionality, but you can explore third-party options for this purpose.
Conclusion
Setting up IPTV on Wiseplay opens up a world of entertainment possibilities. With the right information and configuration, you can enjoy your favorite TV shows, movies, and live events seamlessly. Remember to stay safe and enjoy your IPTV experience!
---
Great Premium IPTV Subscription
Great IPTV is the best IPTV provider with more than 10,000 channels and more than 40,000 VOD on a private server using a +10Gbps Network, Great IPTV at Great Premium IPTV is looking forward to Helping All IPTV Users to enjoy their IPTV Subscription, Great IPTV the best Premium IPTV Subscription Which you can BUY Great IPTV Subscription From Here.